An odd story that is happening to me right now.
(this is pretty much how I feel right now...)
About three weeks ago, I made some startling discoveries in the Arabian desert. Discoveries that are linked to an obscure part of our past, and to other planets of our solar system. A part obscure, but only because it's been hidden from us, while being in plain sight all this time. Its traces are what NASA has been airbrushing out of its public pics, not only NASA, but traces are being masked on Google maps as well. I opened a thread in this forum, but will have to repost... It has two sister threads:
latest news here:
http://www.whatsupinthesky.com/index.ph ... vilization
http://grahamhancock.com/phorum/read.php?5,1129910
The only archeological trace - carved in stone - of what I uncovered that I could find are in Bali. In a temple, which was once in ruins.
EDIT: Be careful! When I say carved in stone, these statues are very good examples of 'found art', embellished by masters.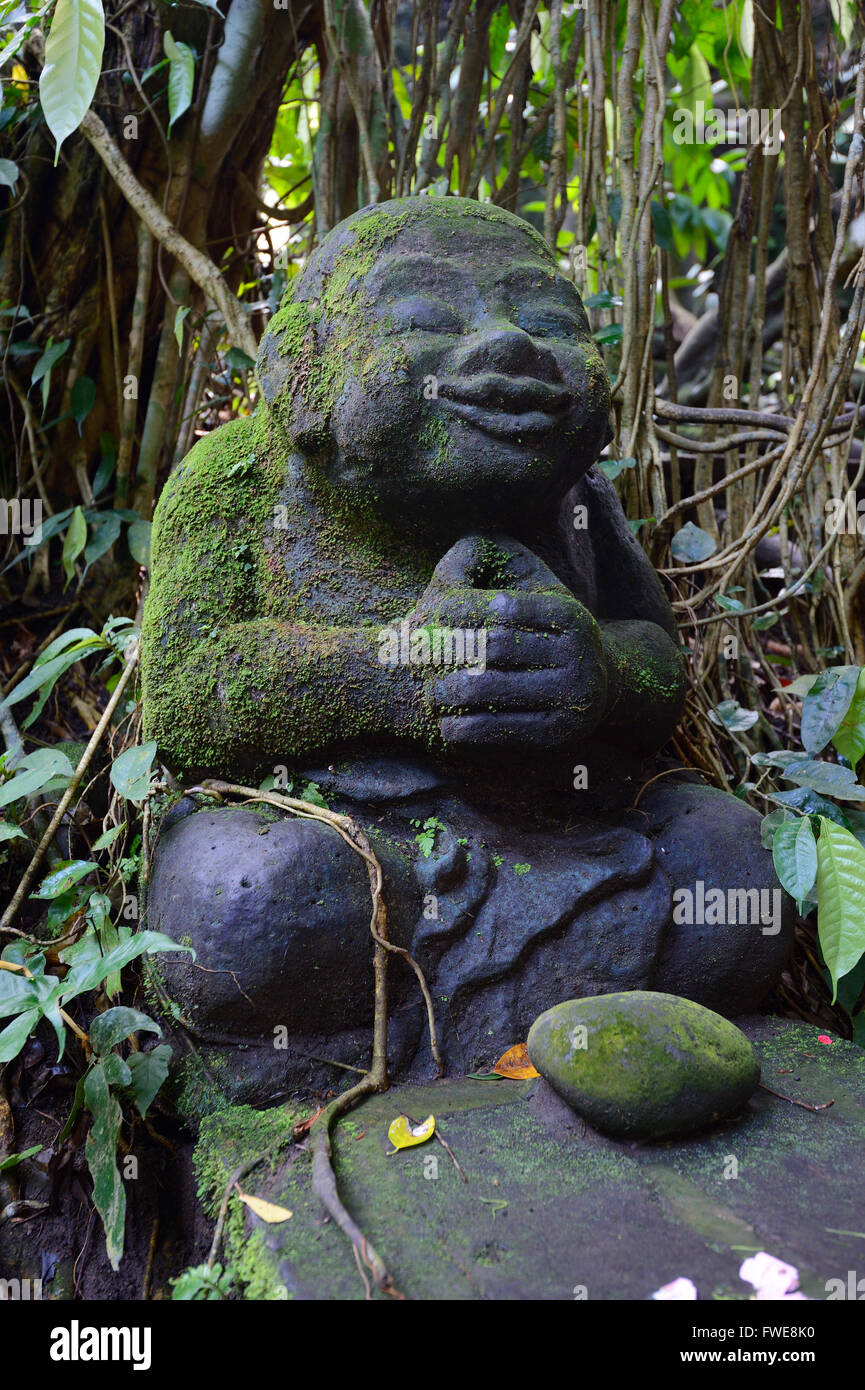 Here's the most precise info I have so far on the temple and its garden. It is not so easy to find information on Buddhist gardens in a country that's converted to Hinduism ages ago.
Sangeh Monkey Forest

The 13ha forest is a nature reserve and is best known for its – not only one, but many – monkey kingdoms within its grounds. The grey macaques that inhabit the nutmeg forest each have a ring leader – and for the whole, there is one highest ruler or 'king', who dwells in the largest area where a sanctified temple is also found, namely the Bukit Sari Temple (to some locals, referred to as 'Pura Pucak Sari').

The Bukit Sari temple is the largest of four temples

; the others are Pura Melanting, Pura Tirta and Pura Anyar.

It was once a ruin

until the Mengwi kingdom ordered for its restoration and even the expansion of the temple. It was named Bukit Sari or "

essence of the hill

" and due to the people's aptitude of worship,

the sanctity of the temple led to its grounds and the whole forest, thus preservation was guaranteed to its whole perimeter.

And an important nature reserve was established, culturally and through generations.
At this point, I have tried to reach people in the area who may know who I should talk to. I am open to any suggestion as to what this really means. I sure don't. Not yet.
I personally think of my experience not as something unique, but as part of a wider awakening which is already in motion. Any thoughts?